18.5. 2017
Leanne Wijnsma: Smell of Data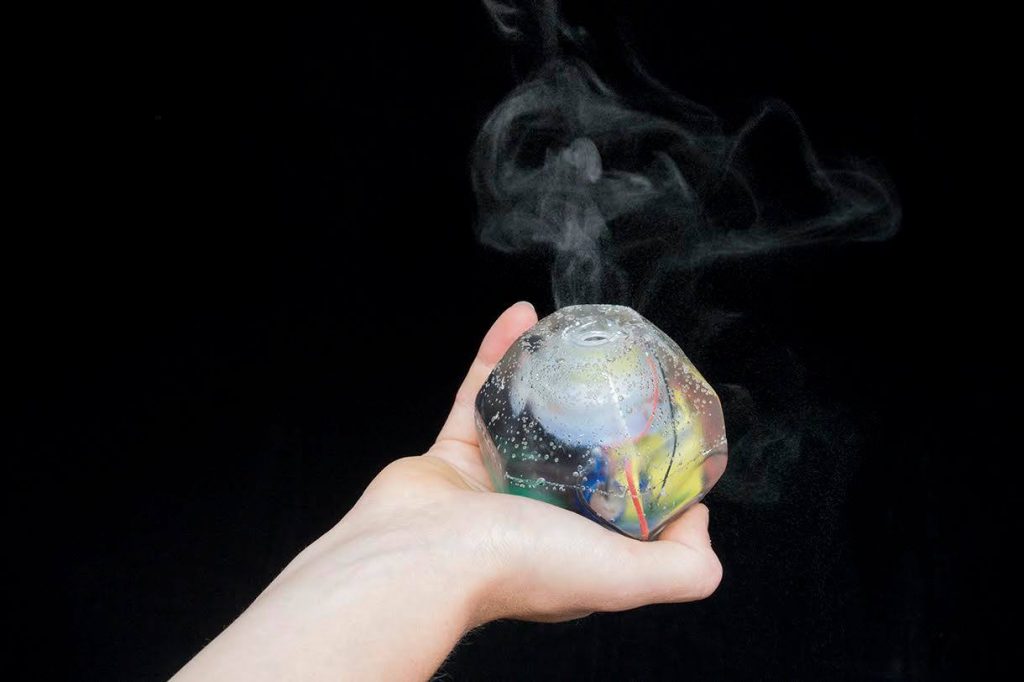 4.p.m. ~ Workshop Online Biomimicry
8 p.m. ~ Artist Talk & Movie – Smell of Data
Data leaks and identity theft are a growing problem. By accepting Terms and Conditions without reading them or by connecting to a public wifi network, we are constantly leaving behind digital traces with the risk of personal information falling into the wrong hands. Smell of Data is making data leaks tangible by adding a scent to it.
A new scent has been developed that (just like it does with gas) functions as an instinctive warning mechanism.
By helping internet users recognising and fixing data leaks, the Smell of Data creates awareness of the risks around data leakage.
Workshop Online Biomimicry 
Practice how you can resolve a tech-challenge with the help of nature. 
We learn a lot from nature. Biomimicry is the imitation of natural elements for the purpose of human problems: architecture based on anthills to stabilise temperatures and ergonomic bird-shaped trains and cars. But our lives our moving towards the internet. How can you incorporate nature's own innovations within the internet and technology? 
We go out! Explore the surroundings. Find + Create a smell that could break through this network.
How can you make the internet more instinctive? How to stay alert? What would you want to bring 'into' the internet?
Smells will be collected in small bottles. It's all about being aware of the smells and trying to catch them. We think about the meaning of smells. What's on the streets? What's in your bag? What's going in-between the street tiles? Is there a pharmacy around to find smells you haven't smelled before? Then it's time to start mixing and matching smells.
The same with sounds. Collect sounds with a sound recorder (on your phone) and mix and match them later on your laptop.
Registration via prahavbrne@gmail.com
About Leanne Wijnsma
Leanne Wijnsma's work uses design as a tool for research and experience in an urgency to reflect on the human condition. She investigates the relationship between freedom and technology through smell design and subterranean explorations. Wijnsma is interested in addressing the instinctual within us by creating experiences for our senses, trusting that instinct evokes an inherent truth.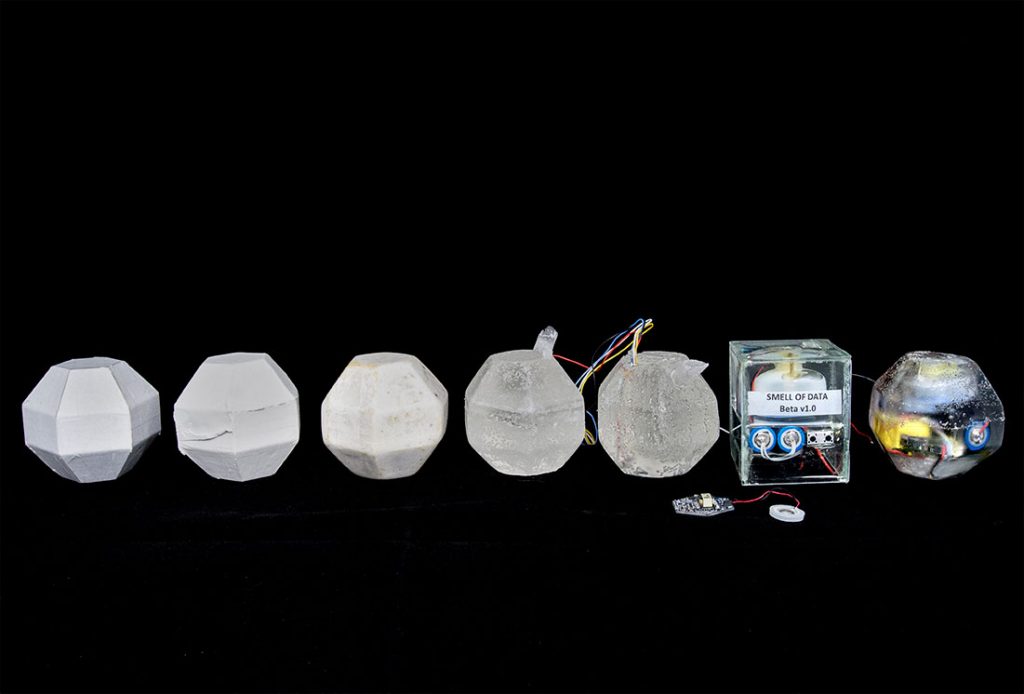 ---
 22-23.11. 2016 v rámci série Dutch Model již proběhlo:
Sustainable design – Contemporary tendencies in dutch interdisciplinary artistic activities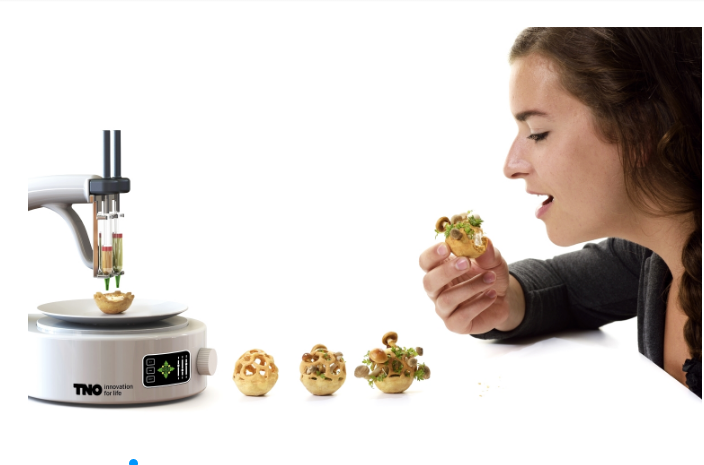 Project focuses mainly on current advanced and sustainable ways of thinking and activities that are connecting artists, designers, scientists and general public. As Netherlands is considered to be a country with high awareness of sustainable and innovative approach in art, design and architecture, our project aims to show the "Dutch model" of advanced design as a very good example of responsible thinking for everyday life in the post-digital era. Project aims to present fresh and innovative tendencies in art and science by series of art & science events (lectures, workshops, discussions, art installations) led by Dutch experts invited to culture space PRAHA/Forum for architecture and media, based in Brno, Czech republic.
PROGRAM
This part of the project is dedicated to visual artist and bio-designer Mandy den Elzen and critical food designer Chloé Rutzerveld. They are both based in Netherlands. During the first day they will present  their approach to work, concepts and ideas. The other day will be dedicated to practical part where Chloé will provide us with workshop based on her most recent project that she is presenting at Dutch Design Week in October.
23/11/2016 Artists' lectures : Mandy den Elzen + Chloé Rutzerveld
24/11/2016 Workshop by Chloé Rutzerveld
ABOUT ARTISTS:
Chloé Rutzerveld is a critical food designer based in the Netherlands who explores and questions future food production and consumption. She is fascinated by nature, the human body and the strange relationship people have with food.
Her work is interdisciplinary and a direct response to the things she questions or is fascinated about. By combining aspects of design, science and technology she thinks up new ways to make our food more efficient, healthy and sustainable. She often communicates her ideas through speculative design probes and experimental dinners.
During her talk Chloé will give an overview of her portfolio and the work she has done related to cultured meat, 3D food printing and the encapsulation of food to enhance digestion. She'll also present her latest project STROOOP!, which was launched in Oktober during the Dutch Design Week, in which she explains how to make smart use of vegetable characteristics to make novelty foods.
Mandy Den Elzen. In her work, she distills the essence of the material-specific characteristics and displays the objects in their own right. She seeks out materials with qualities that appeal to her – a certain texture, tactility, colour or translucency – and after preservation, she presents them to her viewers in display cases.
With an almost scientific approach and meticulousness, den Elzen is directly involved in the process of transforming her material from its raw form to a finished work which can be displayed. She works with organic matter, plant and animal material, and it is essential to her to have full control of the process from the beginning, including selection and handling of the raw materials. As a consequence of this determination, she also goes to the slaughterhouse and selects her materials, when she – as she does in a current series of works – uses cow organs.
Project is supported by Embassy of the Kingdom of the Netherlands

Image resources: http://mandydenelzen.com/, http://www.chloerutzerveld.com/