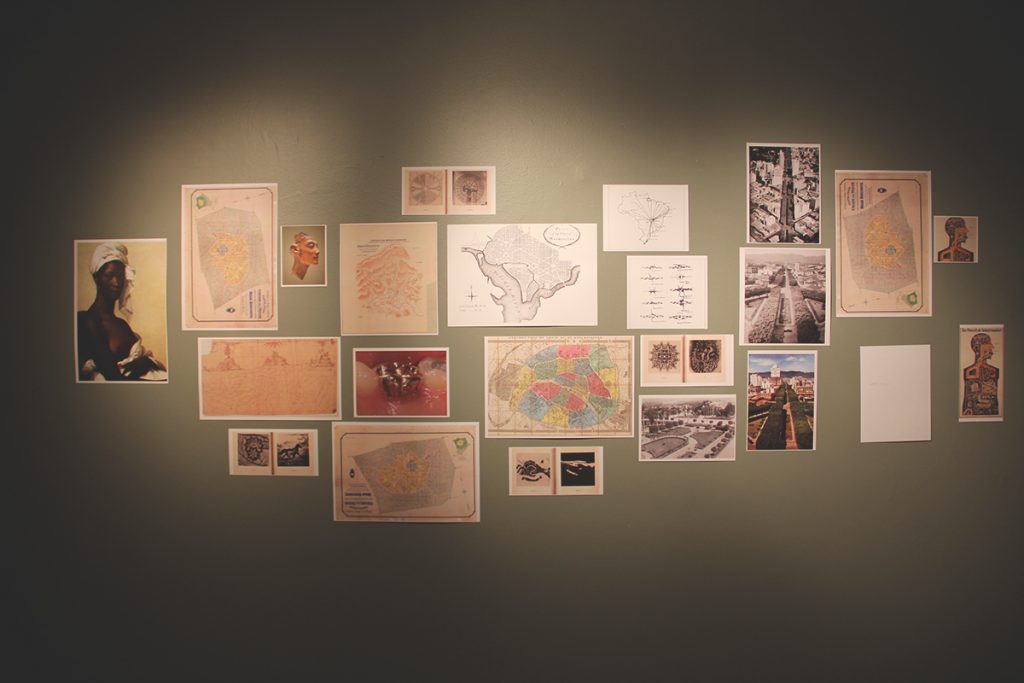 Přednáška polského kulturního teoretika Krzysztofa Gutfrańského, jenž se v současnosti zabývá vztahem jídla a architektury ve vědeckém a politickém kontextu stejně jako v popkulturních reprezentacích. Během večera představí projekt "The State" zabývající se archivy fiktivní politické hry probíhající v soukromých bytech komunistické Varšavy od pozdních 40. do pozdních 70. let 20. století a projekt "Phytomining" z prostředí brazilského Belo Horizonte zabývající se těžbou zlata. Stejně tak představí i průřez výzkumnými projekty z Chile a Izraele a samotnou metodu jeho interdisciplinární práce.
>>> Krzysztof Gutfrański (1982) je polský kulturní teoretik a kurátor zaměřený na sociálně angažovaný design, antropologii, kapitalistické transformace a politiku jídla. Nepracuje s fikcí a realitou ve smyslu antonym, ale vytváří mezi nimi dialog. V éře postpravdy je pro něj fikce nástrojem pro kritickou reflexi reality.
* Přednáška s diskuzí je součástí dlouhodobého cyklu PRÁVO NA MĚSTO a je připravena ve spolupráci s Ateliérem intermédií FaVU VUT v Brně.

* Dramaturgie cyklu: Šárka Svobodová (4AM/Fórum pro architekturu a média) a Pavel Sterec (FaVU, Brno).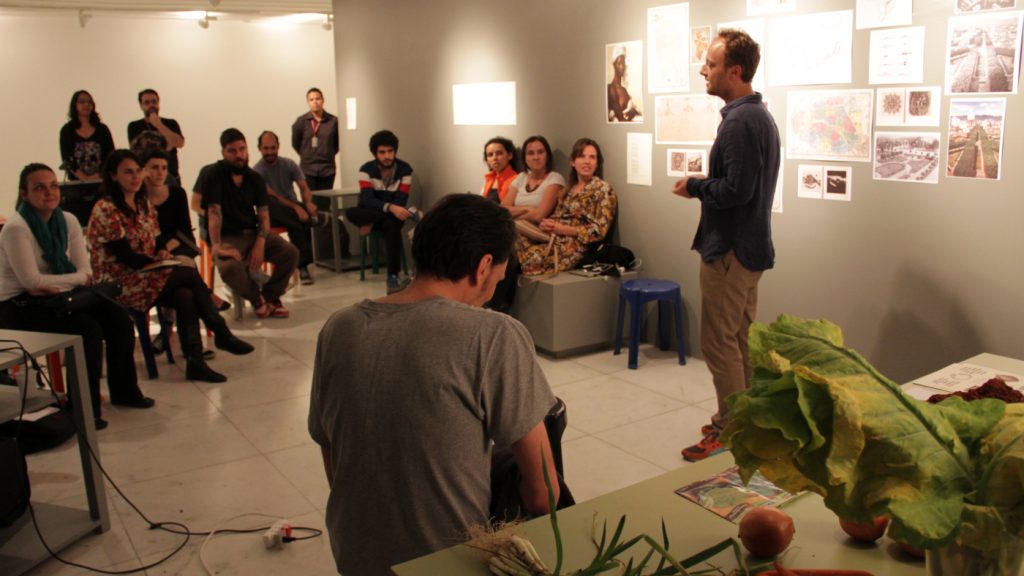 >>> Krzysztof Gutfranski (1982) is a Polish curator and researcher living and working between Torun (PL) and Belo Horizonte (BR). His contextual research practice incorporates and mixes together issues of social engagement, food politics and capitalist transformations. He has worked in the curatorial departments of various institutions as CoCA in Torun, National Gallery of Art "Zacheta" and Ujazdowski CCA in Warsaw and as researcher for leading Polish and Brazilian nonprofits. His recent research projects include "Jerusalem of Gold vs. the Yellow Fleet" at Art Cube Artists' Studios in Jerusalem (2017) and "País do passado / País do futuro" at Atelie Espai in Belo Horizonte (2016). Long term research project "Game of States", presented in Piktogram/BLA, Warsaw (2013-2008) and subsequently in Palais de Tokio, Paris (2015). He also curated the public programme for Studio+Kitchen – experience & learning space for the CoCA, Torun (2011-2009). Gutfranski's practice involves extensive work in editorial-research focused on using book format in the era of information under-load. Between 2015-2010 he was chief editor of Alternativa for Wyspa Art Institute in Gdansk and currently he holds the same role for the web quarterly Obieg in CCA Warsaw. Since 2011 he has started participating in various forms of research focused on developing economies and urban metabolism. He attended curatorial residency program run by Residency Unlimited, New York and between 2015-2011 he took part in several research trips and residencies – to Rio de Janeiro (CIMAM), Belo Horizonte (JA.CA – Centro de Arte e Tecnologia), New Delhi (Khoj), Antofagasta (Semana de Arte Contemporaneo) or Tbilisi (CCA).