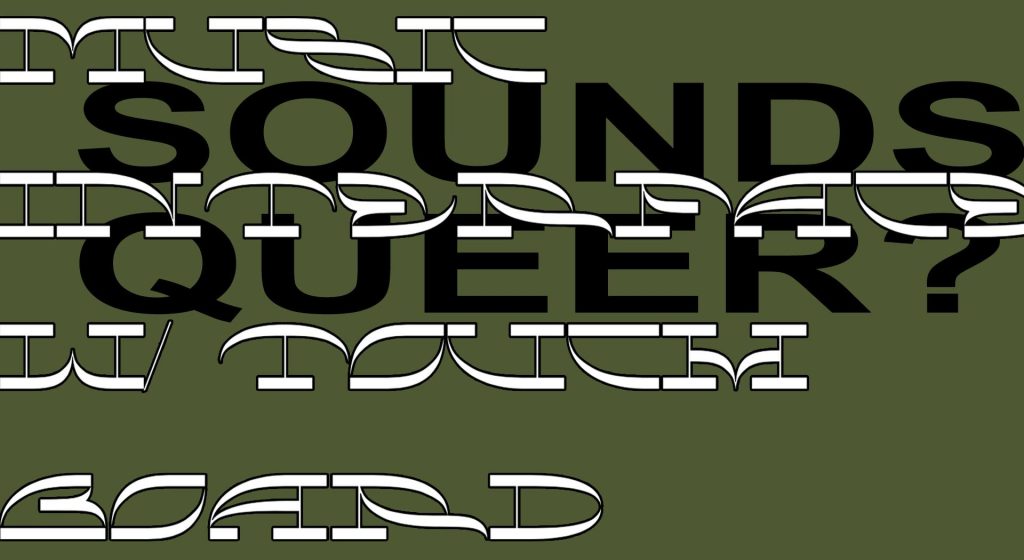 Pravidelný nedělní večer věnovaný experimentální hudbě. Tentokrát ve formě workshopu ve znamení "Music Interfaces with Touch Board". Počet účastníků workshopu je omezen na 10. Své přihlášky prosím posílejte na prahavbrne@gmail.com. Vstup volný.
SOUDNS QUEER? Music Interfaces with Touch Board
w/ Violeta Gill
In this workshop we will design and build a musical interface thanks to the Touch Board by Bare Conductive. We will learn the technology behind this board (capacitive sensors!) and take a look to the code. Be ready to imagine, think, work in a team, practice your art&crafts skills, cut, glue, play and make music with all kind of conductive materials and with the sounds you choose! No previous knowledge is needed.
Workshop will be guided in English.
The workshop is a part of Sounds Queer? the project, aiming at creating a queer synthesizer laboratory and a queer safer space through electronic and computer music. SQ? is happy to visit Brno! 
—>Workshop is for women, femme, non binary and gender nonconforming people only. Let's think and reflect how easy it is for them to gain this kind of knowledge, how often do they speak/ reach out to teach the gear first.<—
???THERE ARE 9 PLACES AT THE WORKSHOP! PLEASE REGISTER VIA prahavbrne@gmail.com.???
What is needed?
Please bring computer with installed Arduino Software. Don't have it? You can download it for free here: https://www.arduino.cc/en/main/software
—FREE ENTRY—
===============
Violeta Gill
Tech girl and culture manager from Madrid, Spain. She has been working on creative technologies and education during the last three years, teaching and organising workshops on e-textile, 3D Printing, and music & DIY electronics. In collaboration with visual artists, she has created several interactive installations involving capacitive touch sensors and new conductive materials. Among her most recent geeky passions can be found music production, that she applied in her personal project Matte/Glossy, and web development (since she loves the Internet).
—> https://www.facebook.com/matteglossypop/
—> https://soundcloud.com/matte-glossy
—> https://matteglossy.bandcamp.com